How to install ceiling fans?
Views: 12 Author: Site Editor Publish Time: 2022-04-15 Origin: Site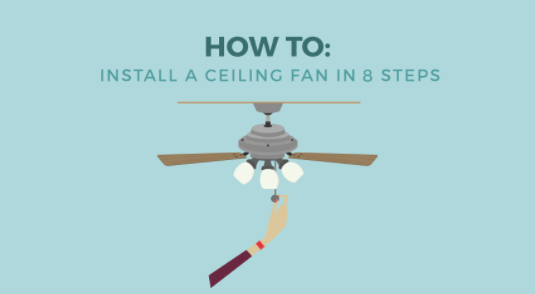 If you want to save the cost of hiring a worker to install the ceiling fan, then you should choose to install the ceiling fan yourself. So how to install it? Get started with the manual!

Step 1:Lay out all the parts in the carton on a clean floor or table so that we can get the parts we need.
Step 2:Loop motor line plug into downrod

Disassemble downrod components: downrod, hanger ball, screws and ground electrode etc.Loop the motor line plug through the downrod, then put the castle nut across the downrod. Install the hanger ball into the downrod, ensure the castle nut into the hanger ball tightly. The hole of the hanger ball needs to be overlapped with the downrod hole for screw installed. Lock the screws into the downrod holes, assemble the whole downrod components.
Step 3: Assemble suspension system
Assemble the suspender, upper cover and lower cover, connect the assembled parts to the motor and fix the screws and R pins.
STEP 4: Fan blade installation.
Take out the corresponding screw on the motor, point the fan blade hole at the corresponding hole on the motor, and tighten it with the removed screw.
STEP 5 : Installation of LED
align the lamp plate with the screw hole and lock it with the screw. Put in the LED lamp, connect the power cord, and fasten the lamp cover.

Follow these five steps to easily install a ceiling fan, then just hang it from the ceiling and wire it up.